Are you an aspiring or professional interpreter?
Then join the eQQui community—the biggest interpreter platform on earth!
eQQui, your gateway
to the world of interpretation
Be part of the largest platform where both interpreters and clients can communicate freely, hire and be hired easily, and get the job done securely. Light up your own orange dots on the eQQui world map, and experience these for yourself.
A global résumé that
speaks for you, literally
With your My Page profile that you can publish in as many languages as you wish, you can speak to potential clients, show your photos and videos, and list your credentials.
Each visit to your My Page is a job interview that can lead to a project.
Make it stand out!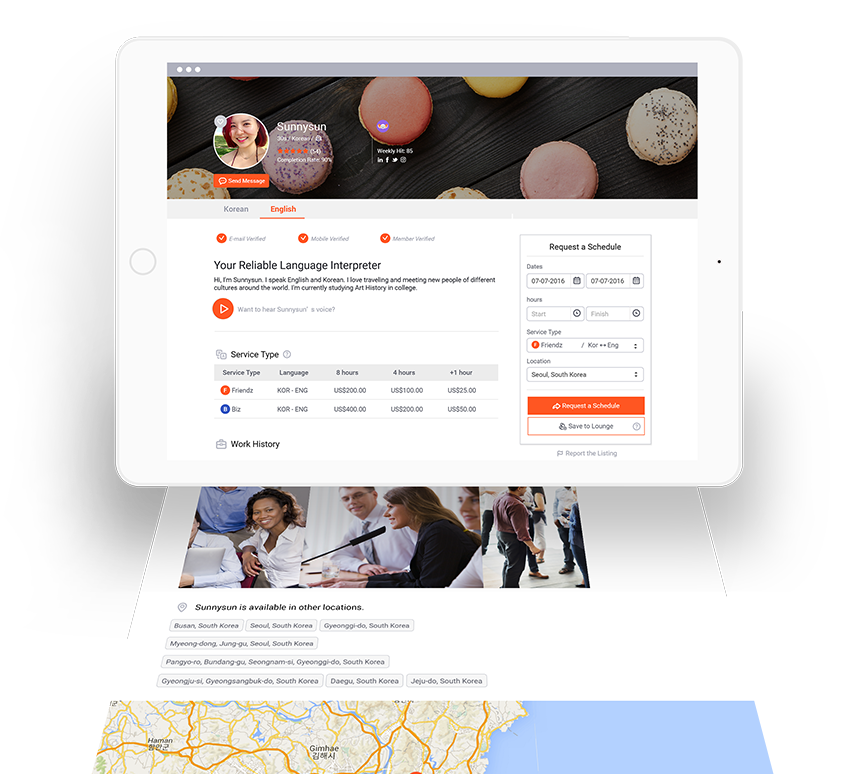 Share your résumé virtually and boundlessly
Share your unique My Page link on major social media platforms such as LinkedIn, Facebook, Baidu, and more.
Connect and be connected to more people around the world. So forget about e-mail attachments and just share your eQQui code!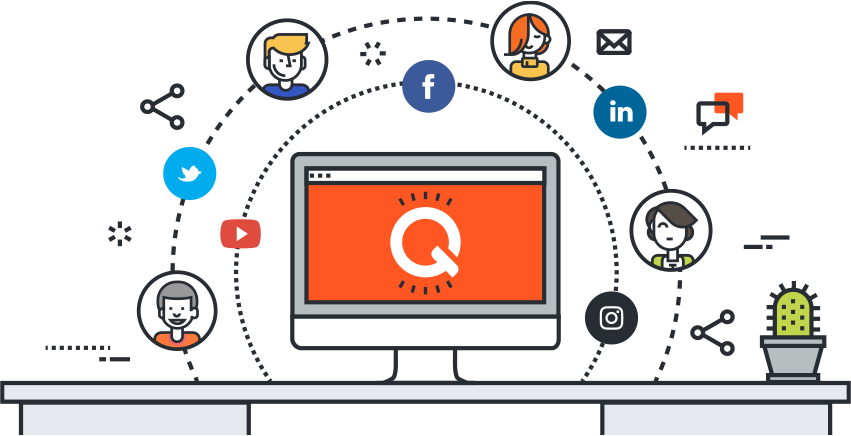 Take advantage of
our mobile technology
The world is becoming more mobile. Download our Android or iOS app and use our Silicon Valley technology to your advantage. Maintain seamless communication with clients, set schedules and rates, accept job requests—all at your fingertips!
Take 10 minutes to join now,
and have the eQQui team work with you
In the list below, select the best fit to start from. Enter the door of new opportunities in just a few clicks!
Need assistance? Please contact our eQQui Global Team at help@eqqui.com or 1-408-890-2287.
Which eQQui are you? Choose your best fit!
eQQui Friendz
Provide casual interpretation for personal or business travelers for their daily activities.
You're likely to be required to have more local smarts than subject-matter knowledge.
eQQui Biz
Provide formal interpretation for meetings, seminars, and other settings where professional interpretation is needed.
Fluency in your second language, both verbal and written, is needed.
eQQui Proz
Join here if you're an interpreter with extensive education designed for interpretation.
All officially certified and simultaneous interpreters start here.